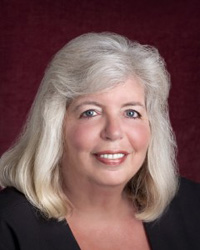 Diane Gilbert Madsen is the author of the award winning DD McGil Literati Mystery Series, including "A Cadger's Curse," "Hunting for Hemingway," "The Conan Doyle Notes: The Secret of Jack the Ripper," and her non-fiction "Cracking the Code of the Canon: How Sherlock Holmes Made His Decisions."
"The Conan Doyle Notes" won Honorable Mention at the London Book Fair and Chicago Writers Association; and "Hunting for Hemingway" won Honorable Mention at the New York Festival of Books. "Cracking the Code" won runner up in the Shelf Unbound awards.
Diane is the former Director of Economic Development for the State of Illinois where she oversaw the Tourism and the Illinois Film Office when "The Blues Brothers" was being made.  She later ran her own consulting firm and is listed in  World Who's Who of Women, Who's Who in Finance & Industry, The International Who's Who of Intellectuals, and Who's Who for Executives and Professionals.
Diane belongs to Mystery Writers of America; Sisters in Crime;  Chicago Writers Assn.; Florida Writers Assn.; International Assn of Crime Writers; and Suncoast Writers Guild. She spoke at the International Hemingway Colloquium in Havana and was a featured speaker at the Love Is Murder conference in Chicago.
Diane has published articles in PBS Expressions Magazine; The Hemingway Review; Mystery Scene Magazine; Mystery Readers Journal; Sisters in Crime Newsletter; The Write City Magazine; and in three Sherlock Holmes Anthologies ABOUT SIXTY; HOLMES AWAY FROM HOME; ABOUT BEING A SHERLOCKIAN; and VILLAINS, VICTIMS & VIOLETS.
Diane and her husband Tom live with Angel, their Japanese Chin, at Twin Ponds, a 5-acre wildlife sanctuary on Cape Haze in Florida.
Diane's website is www.dianegilbertmadsen.com
Follow her on Facebook – www.facebook.com/diane.g.madsen
Follow her on Twitter – @DianeMadsen
Check out her book trailers on youtube:
https://youtu.be/k7M5F-GPihw    The Conan Doyle Notes
https://youtu.be/hb3v3DfyXjg  Hunting for Hemingway
https://youtu.be/x_A5JsvO-Q8  A Cadger's Curse
https://www.youtube.com/watch?v=2-IiSCip1lo Cracking the Code
Images: